Low Profile Winch
NABRICO LOW PROFILE 40 TON WINCHES
- Details & Specifications
order from BRT Marine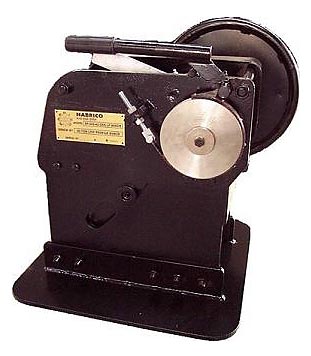 NABRICO offers a variety of Low Profile Winches where space is critical. Models available to weld down or pivot. 40 Ton holding capacity. Additional models are available. Please inquire for details.
Features
All steel construction.

Proven 40 ton holding capacity certified by independent testing laboratory.

Large bronze bushings with grease fittings on all shafts for long life and dependable service.

Precision machined side plates, gears, ratchet and shafts to maintain proper gear tooth engagement and minimize wear.

Easy cable attachment and solid drum gear.

Right and left hand models for use in pairs.

Fast cranking with hand wheel.

Foot brake for run-out control.
Lever ratchet for extra high tension.
Many features of the original NABRICO hand winch design.
Low-profile.
Replaces ratchets.
Many parts interchangeable with other NABRICO winches for easy repair or replacement.
Parts inventoried by NABRICO and many NABRICO Distributors.
Cable Guide Plates
DF-525 40-6C equipped with NABRICO D Ring which allows winch to swivel 180 degrees.

Quick release action.
---
Categories